---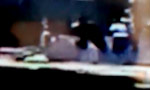 Three people including two women were killed and a nine-year girl was injured in a hand grenade explosion in a house at Deekin Gardens,Talangama today.
Residents of Talangama, Walpola Mudiyanselage Buddhika Neelanyani (40) - a mother of two, her relative Sirimathi Walpola (72) and an exorcist Pradeep Kumara Perera (54) died in the incident.
The nine year old daughter of the deceased Neelanayani was injured and admitted to the Accident Ward in the National Hospital.
Police said Neelanayani's husband had deserted her and she had sought the help of the exorcist to settle the family dispute and reunite the family through charms and that the exorcist had been a welcome visitor of the house. Before long they had fallen in love and Neelanayani became his paramour.
When the relatives expressed their displeasure about her clandestine relations with the exorcist she had told him not to visit her.
However, he had attempted to continue his relations with the woman and even helped her to sell a land belonging to her expecting a commission of Rs. 1 million, but she had failed to pay the commission as promised. The exorcist who was desperate by failing to continue his clandestine relations with the woman and also not receiving the commission had often clashed with her.
Police said the exorcist had quarreled with the woman and threatened her with death, compelling her to make a complaint with the police. When the police informed him to call over at the station for an inquiry he had come with a hand grenade, and embraced the woman just as he exploded the hand grenade. Her aunt Sirimathi Walpola who attempted to save her daughter was also killed. (Sanath Desmond, Muditha Dayananda and M.I.Edirisinghe)
Video by Sanath Desmond