---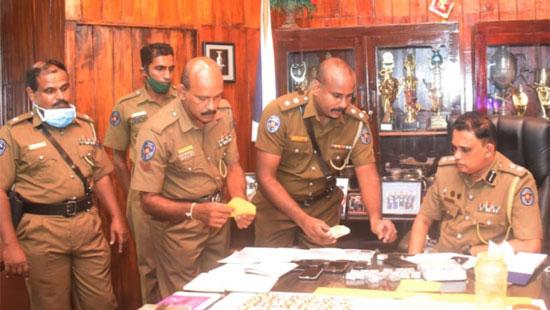 Three suspects have been arrested with 1 kg of heroin during a raid in Welipenna early this morning, police said.
They said the Kalutara Division Unsolved Crimes Unit officers initially arrested two suspects with 700 grams of heroin while being transported in a motor car at Madawala in Welipenna.
After questioning the suspects, the police raided a house which they were residing on a rental basis. During the search of the house, the police arrested a suspect and recovered another 300 grams of heroin and a 9MM revolver. They also seized a motorcycle which suspected to have been used for heroin smuggling.
The arrested suspects, aged between 21 and 29 were identified as residents of Bandaragama and Moratuwa.(Darshana Sanjeewa Balasuriya)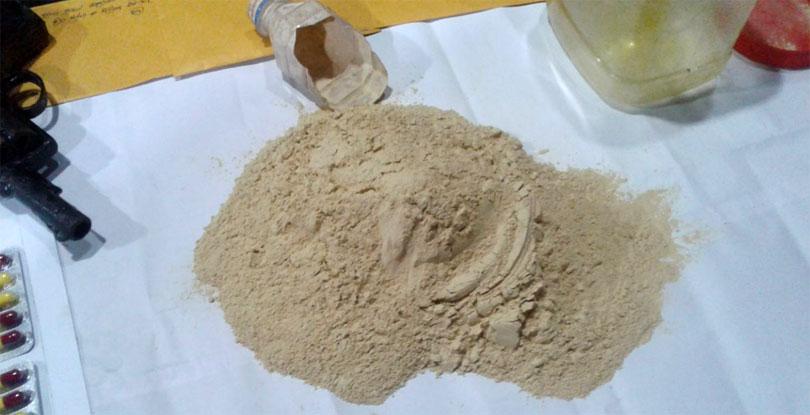 Pix by Thusitha De Silva