---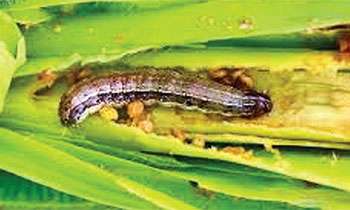 The Government was planning to get the assistance of the three Armed Forces to eradicate the Sena Caterpillar menace, Minister Ranjith Madduma Bandara said.
He reminded that the assistance of the Armed Forces had been useful in controlling the dengue epidemic as well.
He said that the most affected area by the Sena caterpillar was Moneragala District, where 12,000 out of 52,000 hectares of maize cultivation had been destroyed due to the Fall Armyworm which is also called Sena caterpillar.
The Minister said that a discussion had been held with Nano Technology experts, Ministry of Disaster Management and Department of Agriculture on the ways of eradication of this menace immediately as this menace was turning into a national crisis.(Dayaseeli Liyanage)