---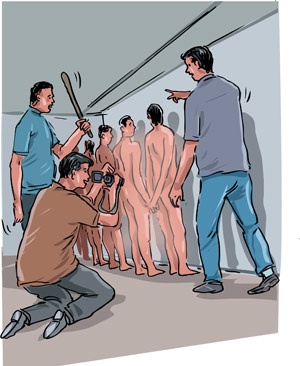 Three cadets of a boys' school, who had stripped six cadets of another school naked and video recorded them at the National Cadet Corps Training Centre in Rantembe, were arrested by Hasalaka Police yesterday.
The three cadets had tied the six cadets up after stripping them naked and had proceeded to video record them thereafter.
The incident had been brought to the attention of the principal of the victimized students' school, who took immediate action to lodge a complaint to the Wattegama Police who arrested the perpetrators and handed them over to the Hasalaka Police.
They were produced before the Mahiyangana Magistrate who released the three suspects on a surety bail of Rs.100, 000 each and ordered them to appear in court again on July 3. (J A L Jayasinghe)