---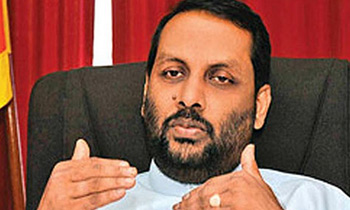 The government will prosecute the politicians and the public servants who misused public funds and the country's national resources, Minister Mahinda Amaraweera said.
He said the government would not allow the perpetrators of fraud and corruption to roam free but would take legal action against them.
The minister said some public officials wrongly believed they were off the hook after they being suspended for some time but this would not be the case.
"We will make sure that if found guilty wrongdoers will be jailed at least for seven to eight years," he said and added that under President Maithripala Sirisena's leadership there would be no breathing space for corrupt officials.
"We did not set up the Yahapalana government to protect thieves," he said and adding that currently several cases of fraud and corruption were being investigated and that some of the miscreants were produced in Court.(Darshana Sanjeewa)