---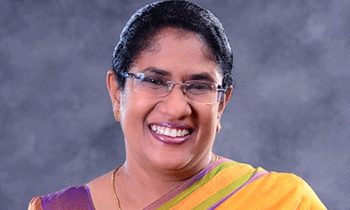 Foreign Employment Minister Thalatha Atukorale was sworn in as the new Justice Minister before President Maithripala Sirisena a short while ago.
Meanwhile, Wildlife Minister Gamini Jayawickrama Perera was sworn in as the Minister of Buddha Sasana.
Former Justice and Buddha Sasana Minister Wijeyadasa Rajapakshe was stripped off his ministerial portfolios on Wednesday by the President on a request made by the United National Party.