---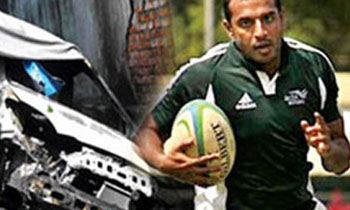 Narahenpita Crimes OIC Sumith Perera, who was remanded over the death of ruggerite Wasim Thajudeen was released on bail by Colombo High Court judge Manilaal Vaidyathilaka today.
He was released on a cash bail of Rs. 100, 000 and with three sureties of Rs. one million each.
He was further ordered to be present before the CID on the last Sunday of every month.
His passport was impounded and he was warned by the Judge to abstain from interfering with the prosecution witnesses or with the investigations. (Farook Thajudeen)