---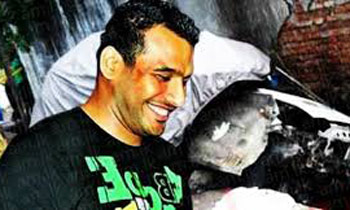 The CID yesterday informed court that it had deployed special investigative groups to examine the facts obtained from individual informants regarding a few suspicious persons in connection with the murder of Wasim Thajudeen.
The prosecution was of the view that based on the informants' revelations, the investigations are being conducted more towards the suspicious phone conversations of those identified persons and their unusual behaviour after the victim was killed on May 17,2012.
Meanwhile, acceding the prosecution's request, the Court issued directions to Genetech Institute to send the 19 femur bone pieces and seven bone pieces of chest area recovered earlier at the SAITM to the Court to name them as case productions in the inquiry.
Earlier those 26 bone pieces were tested with the DNAs of Thajudeen's mother to verify if there were any victim's body parts among the recovered bones. However, the test was negative.
The CID also filing a further report informed court that it had recently recorded statements from 25 officials, who were attached to the former President's Security Division, over the improper removal of pages from the 'Daily Duty Information Book' of the President's Security Division pertaining to the time period of May 10 to 22, 2012, which was the period when Wasim Thajudeen was killed.
They also said that a broad investigation was being conducted over the suspicious removal of pages and that 14 more security officials have been summoned to the CID in order investigate the matter.
The prosecution also said it had initiated an investigation to observe all phone conversations between May 16 and 17, which took place in the region where Thajudeen was killed.
Former SDIG Anura Senanayake and former Narahenpita Crimes OIC Sumith Perera had been charged under Sections 113 (Conspiracy) and 32 (Liability for act done by several persons in furtherance of a common intention) of the Penal Code by the prosecution.
They were also charged with causing the disappearance of evidence, fabricating false evidence, using it to shield the offender and conspiring under Clauses of 189,198 and 296 of the Penal Code
However, first suspect, Sumith Perera was granted bail by the Colombo High Court on an earlier occasion following a revision application filed on behalf of the suspect.
Considering that the suspect, Anura Senanayake had already filed revision bail applications in the High Court, Acting Magistrate Buddhika Sri Ragala re-remanded the suspect till May 4 and also directed the other suspect to appear in court on the date. (Shehan Chamika Silva)