---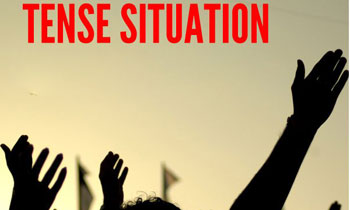 A tense situation was reported in Thambuththegma a short while ago following a protest carried out by a group of farmers.
It was reported that the protesters had thrown stones at the Police Station of Thambuththegama and the Police had fired tear gas in return to disperse the protesting farmers.
The farmers carried out the protest against a move to use water from the Rajanganaya Tank for a water supply project.
It was further reported that some of the Police personnel attached to the Thambuththegama, Thalawa, Eppawala, and Anuradhapura sustained minor injuries when protesters threw stones at them. (Nandana Saman Kumara)
Video by Thamseer Dore