---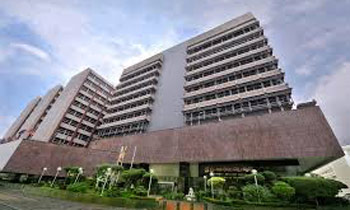 Central Bank's Public Debt Department Superintendent Raja Dammika Nanayakkara told the Presidential Commission on the Central Bank bond sales yesterday that members of the Central Bank tender boards were cautious and skeptical as to what would happen to them after the bond sale of February 27, 2015 on which the commission was appointed.
He expressed this view in response to a question on the situation in the Central Bank after that bond sale by the Commission judge Prasanna Jayawardene.
Giving evidence before the Presidential Commission of Inquiry to Investigate and Inquire into the Issuance of Treasury Bonds he also stated that Arjun Aloysius, a director of the Perpetual Treasuries did not attend the meeting attended by the chief executive officers of primary dealers.
The Commission of Inquiry is headed by Justice K.T. Chitrasiri, Judge of the Supreme Court and comprised of Justice Prasanna Jayawardana, Judge of the Supreme Court and Kandasamy Velupillai, Retired Deputy Auditor General.
The Commission has been mandated to investigate and inquire into and report on the issuance of Treasury Bonds during the period of 1st February 2015 and 31st March 2016. (Manopriya Gunasekara and Ranjan Katugampola)