---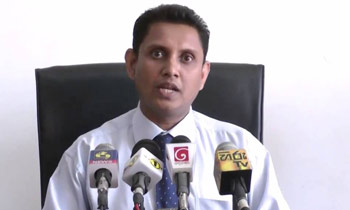 A move to appoint Field Marshal Sarath Fonseka as the Army Commander or the Overall commander for two years, claiming to instill discipline in the country was highly criticized by several leading state trade unions including the GMOA, teachers' unions and labour unions.
"We were forced to go for an alliance with all trade unions with the government's decision to appoint Sarath Fonseka to discipline the country," they said.
The trade union alliance said the government had strengthened the TUs by moving their pawn Fonseka to the battlefield which gave them more courage to get together and reverse the government policy on SAITM and other efforts to privatize state education.
Addressing a media conference held in Colombo, GMOA Additional Secretary Dr. Haritha Aluthge said the association had discussions with most of the key TUs in the country to work towards defeating what it called the government's alleged double standards over private education institutions.
"It is the government that powered TUs toward this major move. Authorities will witness a series of protests and several other trade union actions paralyzing the country's whole sectors. All trade unions have agreed unconditionally to support us to ensure the country's education," he said. (Thilanka Kanakarathna)