---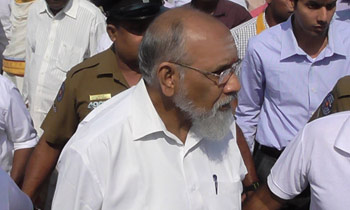 Amid speculation that the Government hoped to request the UNHRC for more time to implement its resolution, the Northern Province Chief Minister C. V. Wigneswaran-led Tamil People's Council (TPC) comprising Tamil political parties and civil society groups said Sri Lankan should not be given any more time.
In a resolution adopted at the "Eluga Thamil" rally held in Batticaloa yesterday, the TPC called for an international investigation into what it described as, 'the genocidal crimes perpetrated against the Tamil people'.
Reiterating that the North and East is the traditional homeland of the Tamils, the TPC said the distinct socio-cultural and political identity of the Tamil nation could only be guaranteed and safeguarded by setting up a non-divided, autonomous unit of self-government in the North and East and that this was nonnegotiable.
The TPC said it the construction of Buddhist temples in the North and the East must be stopped.
"The Tamil people have repeatedly and firmly rejected a domestic accountability mechanism to investigate crimes perpetrated on them. In his September 2015 statement, the UN Human Rights Commissioner Zeid Hussein categorically stated that Sri Lanka's judiciary is incapable of investigating crimes committed during the war. Against this backdrop, the resolution passed in September 2015 at the United Nations Human Rights Commission suggested a hybrid mechanism to investigate these crimes. Yet, the Sri Lankan Government, which co- sponsored this resolution with other international stakeholders, has now reiterated that it would not be amenable to the participation of foreign judges in the accountability mechanism. It has rejected a hybrid mechanism and has suggested a domestic accountability mechanism. The Government has now requested for more time to establish this mechanism," the TPC said. (Kelum Bandara)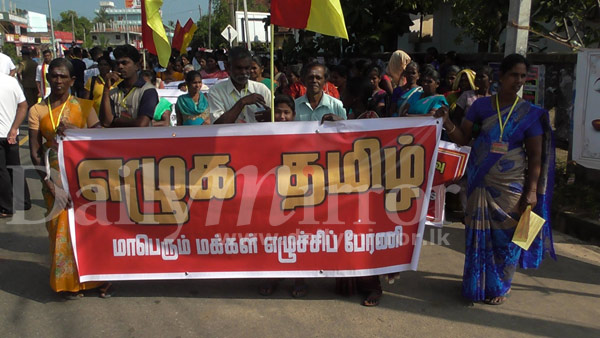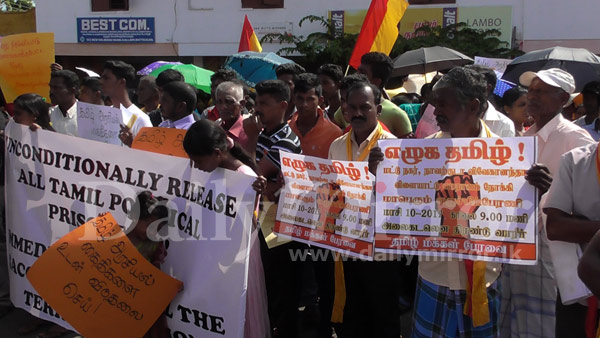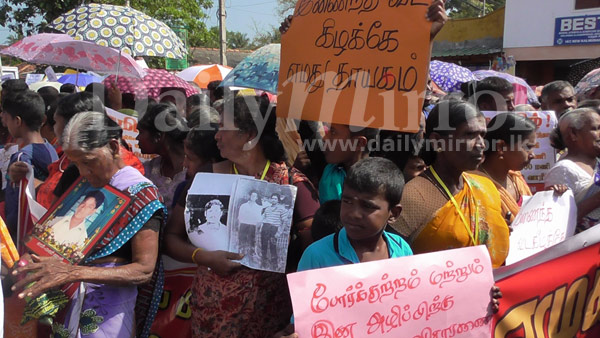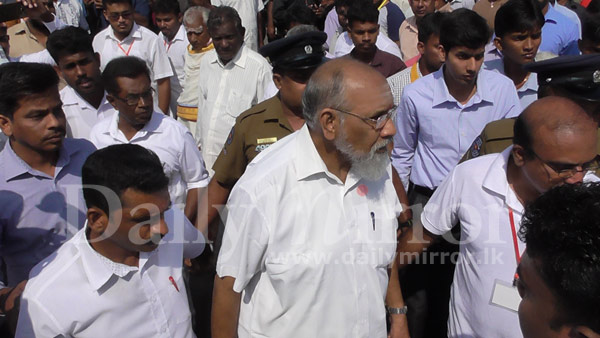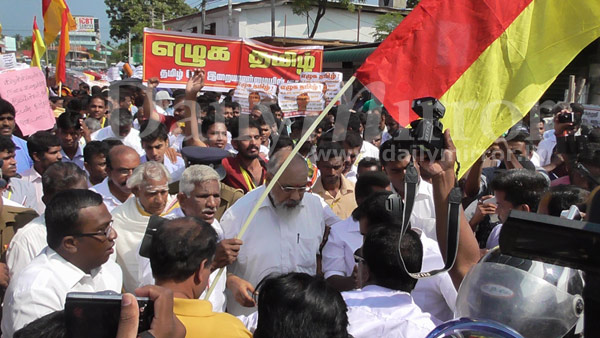 Pix by Jaufer Kahan