---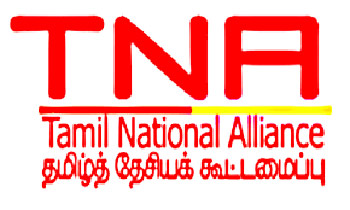 The Tamil National Alliance (TNA) controlled Northern Provincial Council has passed a resolution calling for the ratification of the Rome Statute, so that Sri Lanka could be hauled up before the International Criminal Court (ICC) if crimes were committed in future.
Currently, Sri Lanka is not a signatory to the Rome Statute, and therefore anyone here could not be tried before the ICC.
In the resolution that was adopted, The Northern Provincial Council of Sri Lanka resolves that the Government had not taken adequate measures to fully implement the Resolution 30/1 that it co-sponsored at the UNHRC Session in September 2015, especially with regard to the accountability, establishment of a Commission for Truth, Reconciliation; non–recurrence of oppression, return of lands to its rightful civilian owners and an office of reparation.
" The Government of Sri Lanka has not taken any meaningful steps for a credible justice process and an accountability mechanism that it had accepted, promised and committed to the UNHRC and to the International Community. Since Sri Lanka being unable or unwilling to implement its own commitment, this Council calls upon the UNHRC to refer the case to an International judicial mechanism. This Council calls upon the UNHRC and the International Community to require Sri Lanka to agree to an International accountability mechanism, ratify the Rome Statute as recommended by the OHCHR investigation on Sri Lanka (OISL) Report of September 2015 and offer the Tamils a political solution with the Mediation of the UN," it says.