---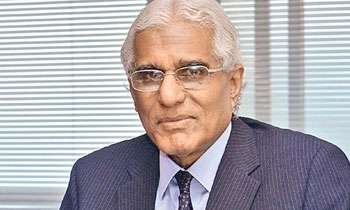 Rs.14.2 billion worth of Treasury Bonds (TBs) were issued to SriLankan airlines by the Central Bank (CB) in 2012 without a Gazette notification as required by the Registered Stock and Security Ordinance (RSSO), CB Governor Indrajit Coomaraswamy today told the Commission of Inquiry into financial irregularities in SriLankan airlines.
He said this when Additional Solicitor General Neil Unamboowe PC asked about the particular clause in the Ordinance which directs that a gazette be issued for such a purpose.
Dr. Coomaraswamy said according to Article 4 (1) the Finance Minister should issue a gazette notification in respect of each loan issued under the RSSO.
He said the Ordinance specifies the mode of issuing a gazette notification when issuing registered stock, securities in the form of government promissory notes, the issue of securities in the form of bearer bonds and the issue of securities in the form of treasury bonds.
When ASG Unamboowe asked him how the then Finance Minister and the then Civil Aviation Minister had said about 'issuing Treasury Bonds' to SriLankan airlines, Dr. Coomaraswamy said the two ministers had not mentioned anything about Treasury Bonds either in a Cabinet Paper or in the 2012 budget speech.
He said the RSSO is now outdated and the CB is in the process of amending the Ordinance. Dr. Coomaraswamy said that the findings of the Commission would be beneficial to the CB since the amendment of the RSSO had been already started.
ASG Neil Unamboowe together with State Counsel Sajith Bandara led the evidence. (Yoshitha Perera)