---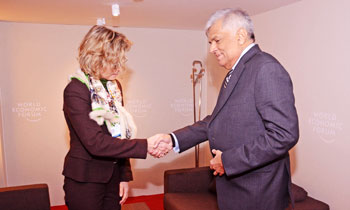 A Swiss Pharmaceutical Company has expressed its interests in producing medicines in Sri Lanka and to make the products available in the country at an affordable price.
Sources close to the Prime Minister said the PM had a discussion with the Novartis Group Head of Global Public and Government Affairs Dr. Petra Laux in Davos yesterday.
Mr. Wickremesinghe had informed Dr. Laux that Sri Lanka is interested in producing simple kinds of pharmaceutical products in local standards and more complicated kinds of medicines to international standards. He had also informed her that government intends setting up a special zone for pharmaceutical industries.
The Prime Minister had directed the Minister of Development Policies and International Trade Malik Samarawickrama to arrange a dialogue between the officials of Novartis Group and Minister of Health Dr. Rajitha Senaratne so that plans could be discussed more elaborately.
Dr. Laux had suggested that it would be appropriate to have a joint discussion with all the companies who are interested in investing on pharmaceutical industries.
Sri Lankan Permanent Representative in Geneva Rabinatha Aryasinha, Additional Secretary to Prime Minister Saman Attaudahetti also participated in the discussion.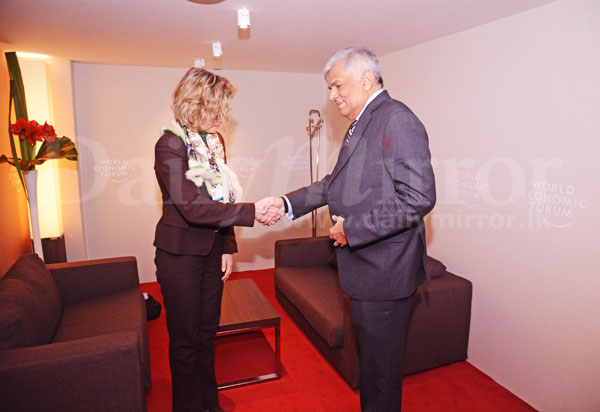 Pic By Pradeep Pathirana