---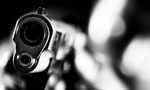 30-year-old Nishantha Weerathunga alias 'Suncha', who was wanted by the police for several allegedly committed by him, had shot himself this evening inside a house at Walgama in Bandaragama when the police tried to arrest him.
Investigations had begun into the involvement of two suspects, including 'Suncha,' in a robbery that took place at a supermarket in Bandaragama.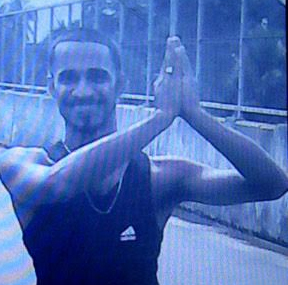 Police said the two suspects, who arrived on a motorcycle, had robbed the supermarket and fled the scene after a female supermarket employee assaulted them with a chair. However, the robbers had managed to get away with around Rs. 27,000 in cash.
Police said they were looking to arrest the other suspect as well.
Police had received information that 'Suncha' was holed out at his friend's house in Walgama and went there to take him into custody. However, on seeing the approaching police party the suspect had allegedly shot himself in the head.(Bimal Shayman)
Video by Bimal Shaman Jayasinghe