---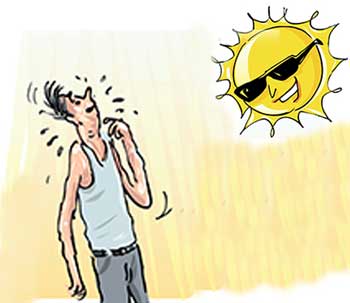 The sun is expected to be directly over Sri Lanka starting from yesterday till September 6, as a result of its apparent Southward motion, the Department of Meteorology said yesterday.
The sun therefore will be over the towns of Navaladi, Chalai and Peryaparanthan today.
However, rains were predicted as a result of a slight enhancement of showery conditions over the South West part of the country.
The Met. Dept. said that showers were expected in Western, Sabaragamuwa and Central Provinces and in the Galle and Matara Districts.
"Rains up to 50mm are expected in Ratnapura, Kegalle, Kalutara, Galle and Matara," it said.(Yohan Perera)