---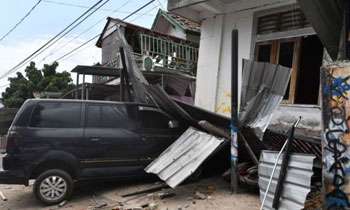 A strong earthquake hit Indonesia's Lombok island today, causing some buildings to collapse, the Al Jazeera reported a short while ago.
The magnitude-6.2 tembor followed a 6.9 quake on Sunday that killed at least 131 people, damaged thousands of houses, and left 156,000 people homeless.
Indonesia's geological agency said the quake was shallow, at a depth of 12km, centred in the northeast of the island.
It said it didn't have the potential to cause a tsunami. It's the third big quake to hit Lombok in little over a week.