---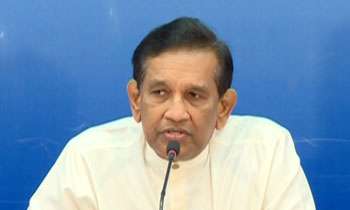 Cabinet spokesman and Health Minister, Rajitha Senaratne said yesterday it was still premature to comment on the US withdrawal from the UN Human Rights Commission (UNHRC), but it could have a positive outcome.
He told the weekly Cabinet news briefing that the US withdrawal from the UNHRC took place a few days ago and Sri Lanka must wait and see what the fallout would be.
He told Daily Mirror the situation would be different, as it was the US that took the initiative to bring a resolution on Sri Lanka at the UNHRC.
"We can hope for a better international standing for Sri Lanka. But don't forget that the first resolution on alleged violation of International Humanitarian Law (IHL) by Sri Lanka was supported by the US. The Mahinda Rajapaksa government pledged to probe the alleged violation of the IHL in the resolution at the UNHRC in Geneva. Two other resolutions against Sri Lanka were passed after the MR government failed to fulfil the pledges given to the international community. Therefore, Sri Lanka is committed to abide by three UNHRC resolutions as we have signed all UN conventions on safeguarding human rights. (Sandun A. Jayaskera)