---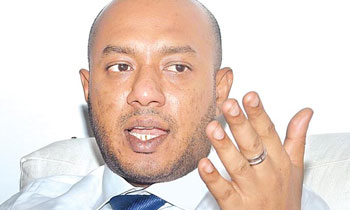 Amid plans by some of the Sri Lanka Freedom Party (SLFP) MPs to leave the government, Party's General Secretary and Agriculture Minister, Duminda Dissanayake said everyone should honour the agreement signed with the United National Party (UNP) to administer the country for two years.
He told Daily Mirror the Memorandum of Understanding (MoU) stipulated two years for the two sides to be together in the government.
"The SLFP, as a party, signed this agreement. It is not an individual decision. Therefore, it has to be honoured till the expiry of the stipulated period on December 31," the minister said and added that the party could decide on the next move after that date.
He said that was why President Maithripala Sirisena asked all members to remain in government till December 31. (Kelum Bandara)