---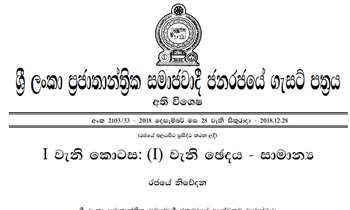 All State media including, Rupavahini, ITN and Lake House have been gazetted under the Finance and Mass media ministry by President Maithripala Sirisena.
Accordingly, duties and functions of all other ministries have also been gazetted last night.
Meanwhile, the President has retained the Police department, three forces and Government Printing Department under him which are come under the Defence Ministry.