---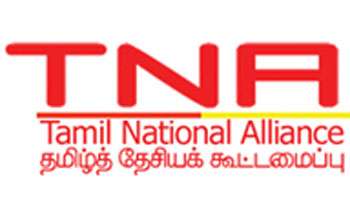 Those who aspired to contest under the Tamil National Alliance (TNA) at forthcoming elections must be subjected to a DNA test to ascertain that they did not have qualities of jumping and flying, TNA MP G. Srinesan said yesterday.
Addressing a Thai Pongal event at Makilurmunai in Kaluwanchikkudi, Batticaloa he made this remark while speaking about a TNA Parliamentarian, who crossed over to the Joint Opposition after former President Mahinda Rajapaksa was appointed Prime Minister in October last year.
Praising the leaders of the TNA, the JVP, the Tamil Progressive Front and the Muslim Parties for their unwavering stand during the 51 day period after Rajapaksa was appointed Prime Minister by President Maithripala Sirisena in October, Srinesan reminded how ferociously the TNA Parliamentarian, who crossed over to the Mahinda Rajapaksa group, criticized the highhanded administration of Rajapaksas earlier.
He lamented that this crossover incident damaged the image of the TNA, which had stood as a principled political party.
MP Srinesan added that TNA could not team up with the former President, who was hell-bent in disrupting the current Constitution-making process.
"Policies of a political party cannot be changed day in, day out for personal gains and the people must reply to those politicians who betray their policies for personal gains in an appropriate manner," he stated.