---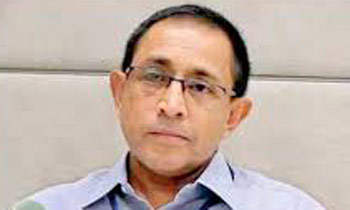 The government will re-negotiate the purchase and termination contracts with the Airbus Industries and airline leasing company AerCap as it has become an unbearable burden on the country, Public Enterprise Development Minister Kabir Hashim said yesterday.
He told Daily Mirror that a three-member cabinet subcommittee comprising Ministers Sarath Amunugama, Malik Smarawickrama and himself were appointed by the Cabinet to draw a renegotiation strategy and monitor the day-to-day operations of SriLankan airlines.
"We have already met and discussed contentious issues involving the national carrier. Our main concern is to renegotiate the purchasing, leasing and termination agreements in a way that would not be an unbearable burden on the country," Minister Hashim stressed.
When asked about media reports that he was unaware about new recruitment to SriLankan after 2015, the minister said the media reports were correct and that he was informed about it.
The company has agreed to reduce the termination fee to US$98 million from US$154 million, a SriLankan official told Daily Mirror on condition of anonymity.
The re-structuring process including the termination of the lease agreement have been delayed because of differences between the lessee and leaser. SriLankan has recorded a loss of Rs.107 billion within eight years after terminating the management agreement with Emirates.
The minister said the government was looking for an investor to revive the national carrier and the cabinet subcommittee will discuss some of the available options.
When asked whether a change in the Board of Directors was being considered, the minister said there was no reason for such a step because they have been able to reduce the losses incurred since 2015. (Sandun A Jayasekera)