---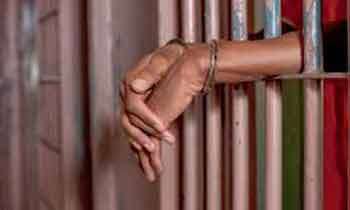 A man who threatened to detonate a fake bomb aboard a Malaysia Airlines flight from Melbourne while under the influence of drugs was jailed today for 12 years by an Australian court.
Kuala Lumpur-bound Flight MH128 was turned back to Melbourne in May last year shortly after take-off when Sri Lankan national Manodh Marks falsely claimed a portable speaker and battery pack he was carrying was an explosive.
The 25-year-old who had taken methamphetamine, commonly known as "meth", on his way to the airport and was experiencing delusions, tried to enter the cockpit while threatening to"the plane with a bomb.
Passengers and the crew certainly were not only concerned, but convinced, that you were indeed in possession of a bomb, "Victoria County Court judge Michael McInerney said in handing out the sentence.
Several passengers tackled Marks to the ground and bound his hands and feet with plastic ties.
The judge found there was no suggestion of pre-planning or a terror-related motivation from Marks.
That psychotic state was induced by his own actions, the judge said. The serious nature of this crime, there is a need for general deterrence and also specific deterrence." crime is clearly and obviously at the very serious level,"McInerney added.
The catering student had been released from a psychiatric institution the day before the flight.
He pleaded guilty to attempting to take control of an airplane and was sentenced to 12 years, and will serve a minimum of eight years.
It was the first time anyone in Australia has been sentenced for the offence.
Marks started using ice after arriving in Australia in 2016 and had entered treatment facilities suffering drug-induced psychosis a number of times, the court heard.
There were 220 people on the plane, which was dramatically stormed by armed police officers when it got back to Melbourne. (AFP)