---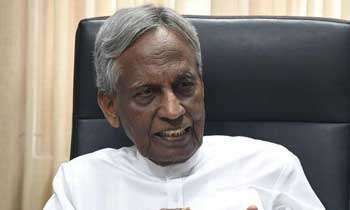 Sri Lankan High Commissioner to India, Austin Fernando, has said that Sri Lanka needs the refugees to return from India.
Mr. Fernando, who paid a visit to Chennai to obtain first-hand knowledge of the situation pertaining to Tamil refugees, told the Hindu that Sri Lanka needs its citizens.
"We want them to return. And, after a disastrous situation, people do not get the best of things which they would like to have. But we will try to give the best offer to everyone who returns," he said.
Commenting on the package which would be offered to the returnees, Mr. Fernando said it has several components. "The basics have to be attended to, like a house, a land to live on and assistance for resettlement and rehabilitation.
When Prime Minister Ranil Wickremesinghe was in New Delhi in October 2018, a decision was taken that the verification of people - 3,815 names of the refugees - should be undertaken by the Indian Government.
The returnee package has to be worked out and that is the job of the Sri Lankan Government. I am not sure how far the verification process has progressed. As we are trying to get refugees back to their home areas, there must be some package, which has to be upgraded," he said.