---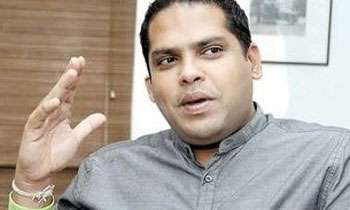 Minister of Sports Harin Fernando expressed his disappointment after Sri Lanka surrendered to Australia in the opening Test match well inside three days in Brisbane on Saturday.
"I have no words to express my disappointment for an innings defeat," the Minister said yesterday.
"There are lot of issues in the team," without specifying, he said.
In fact, the Sports Minister is most likely to travel to Australia later this week.
He will address the players and try to sort out the differences, if there are any, in the team.
"I am going to Australia on February 4 where there is an event organised for both teams to mark Sri Lanka's Independence Day. I hope to be there at the ground on February 3," he added.
The Minister however, must be hoping the first ever Test in Canberra will not be over within three days.
"Expect few changes at the top level before the World Cup this year. The changes may even take place before the team travels to South Africa," another source, said yesterday.(Bipin Dani)