---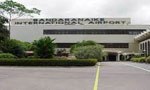 Police today announced a special traffic plan for the Bandaranayke International Airport (BIA) and its vicinity.
The new plan will be in practice from 3.00pm to 9.00 am from today to April 06, 2017.
BIA, the main international airport in Sri Lanka, will be closed for eight hours a day from January 05 to rebuild the runway. The airport will be closed from 8.30 am to 4.30 pm daily for three months.