---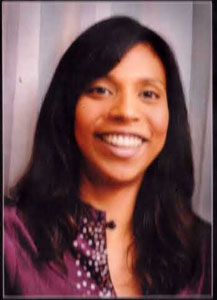 Speaker Karu Jayasuriya's youngest daughter Sanjeewanie Indira Jayasuriya Dicker yesterday succumbed to a terminal illness in London, England.
Mrs. Dicker who was a mother of two, one four-years-old and the other one-and-half years, was at the age of 40 during her demise.
She was a Senior Marketing Manager at a private firm in the UK, and was married to Mr. Martyn Dicker, a Human Resource Specialist.
A past pupil at Devi Balika Maha Vidyalaya and St. Bridget's Convent, Mrs. Dicker had completed her further education in Bradford University and London School of Economics.
The funeral will be held in the UK as per her last wish.
---
In March, this year UK's Daily Mail online reported that how Indira who was diagnosed with terminal cancer at 28 weeks pregnant (second child) risked her own life by refusing to have an early C-section to give her unborn baby 'the best chance'
The full story