---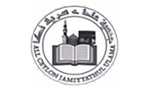 All Ceylon Jamiyyathul Ulama (ACJU) said today some elements were actively engaged in continuous anti-Muslim campaigns which would induce racism and disrupt the prevailing peace and coexistence.
"Such activities targeted towards a community, would disrupt the prevailing peace and coexistence and affect the development process of the country and also would violate the Rights assured by the Constitution to every citizen of this Country," ACJU said in a statement.
ACJU Propaganda Committee Secretary Ash-Sheikh H. Omardeen said that the Muslims living in this country had been continuously facing a number of challenges throughout history.
"We have overcome such periods successfully by being calm and patient as per the teachings of Islam. We Muslims should refrain and protect ourselves from major Sins and make sincere efforts towards strengthening the bond with Allah. Certainly, our good deeds would result in peace and prosperity to the Muslims and all others," he said.
He also said the current situation prevailing in the country had resulted in restlessness among the Muslim Community.
Mr. Omardeen said Muslim organizations decided to meet the President, Prime Minister, Muslim Parliamentarians and the concerned Officers to discuss on the appropriate actions to smoothen the situation.
He said a committee was appointed to continue the efforts in building better relations and coexistence with other communities.