---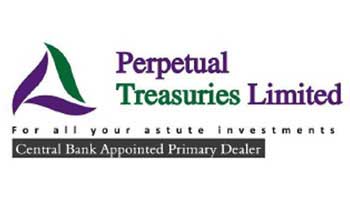 Cross examining PTL CEO Kasun Palisena on the costs of sale of Bond purchases, Deputy Solicitor General Milinda Gunathilake said yesterday most of the purchases reflected as PTL's expenses in their documents were unreliable because neither any payment nor security movements with other parties were reflected in the CBSL recording systems or in PTL's accounts held at commercial banks.
PTL had earlier provided a set of documents disputing the calculation made earlier by Central Bank's IT Additional Director K.V.K. Alwis on the company's capital gains.
PTL had provided a set of documents on their bond purchases during 2015 and 2016 to disprove Mr. Alwis' calculation.
Some of them included government securities bought by PTL from connected companies such as Perpetual Capital Holdings and W.M. Mendis & Company and bond purchases from some other individuals.
Presenting a sample of expenses reflected in the PTL documents, DSG Gunathilake was of the view that the payments and the security movement should be reflected in the CB recording systems (RTGS and LSS) if PTL had been involved in such purchases, but however, it was revealed that none of those transactions were reflected in the CB recording systems.
DSG Gunathilake was of the view that theses purchases cannot be regarded as costs incurred by PTL because they were only reflected in its internal book entries.
After a series of questions by the Commissioners and the DSG, PTL CEO Palisena explained that the PTL purchases from PCH and WM Mendis & Company may not have been reflected in the CB recording systems if parties were involved in 'netting off' transactions which happens when settling credits with each other.
However, the Commission seemed unsatisfied with the explanation provided by the witness.
It was also revealed yesterday that PTL had prepared the documentation works relating to those internal transactions with its internal companies. This was revealed when DSG Gunathilake played a voice recording which showd one of PTL's dealers asking Perpetual Capital Holding (PCH) Finance Manager to obtain PCH's letter heads to conclude transactions.
It was also revealed that PTL owner Arjun Aloysius was the ultimate beneficiary owner of PTL and had confirmed all the bond purchases.
DSG Gunathilake was of the view that the documents provided by PTL to the PCoI to show their cost of sales and dispute the previous calculation by CBSL with regard to PTL's capital gains should have given all the necessary details to prove their purchases.
DSG Gunathilake will continue cross examining PTL CEO Kasun Palisena on Monday and Nihal Fernando PC will re-examine the witness on Tuesday. (Shehan Chamika Silva)