---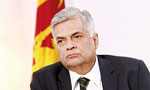 Prime Minister Ranil Wickremesinghe yesterday said that some recommendations of the Lessons Learnt and Reconciliation Commission (LLRC) that could be implemented would be put into practice in the coming years.
The Prime Minister made these remarks at last evening's commemoration lecture on one time Attorney General C R De Silva who chaired the LLRC.
Mr Wickremesinghe was referring to late Mr De Silva who was his classmate with his pet name "Bulla'.
"Late Mr De Silva chaired the Lessons Learnt and Reconciliation Commission (LLRC). Its recommendations were controversial; I agreed with some and disagreed with others. I asked Bulla you could have hit harder but why you didn't do it. He said he would have put something more but chances of being accepted was far less. I wrote a document but could not persuade. There are some things in the LLRC to be rounded up and finished up in the coming years," the Prime Minister said.
He paid a glowing tribute to late Mr. De Silva by recalling that late attorney general was a man who stood for the rule of law.
"Bulla believed that the judiciary should be above controversy. If the judiciary is controversial, the rule of law would suffer. You have to uphold the rule of law. To that all of us are committed whatever differences we have. I am happy as Bulla was one of those who contributed to keep the rule of law alive," he said.
"Last Friday I read a judgment which gave a lot of hope to the rule of law. That was by the high court of UK. That was a judgment on the secretary of state on the exit from Europe. The Attorney General contended that UK could have exited from Europe by informing European Union under article 50 of European treaty. Article 50 said, once you trigger the exit, you give notice but if you are not successful you are out in two years time. The other side contended that once you trigger there is no going back. The Parliament has passed a law, the European community law. There was a referendum to join the EU, the law was passed and the treaty was applicable in UK. There were a fair number of new rights and benefits to the citizens of UK. The Parliament said they can't now exit and take away the rights. The queen or the executive cannot override what was done by Parliament. This was interesting judgment as there was a notion that the executive is higher than Parliament. The UK court's action to uphold the rule of law is applicable to all. Bulla also stood for the rule of law in the same way," he further said. (Yohan Perera)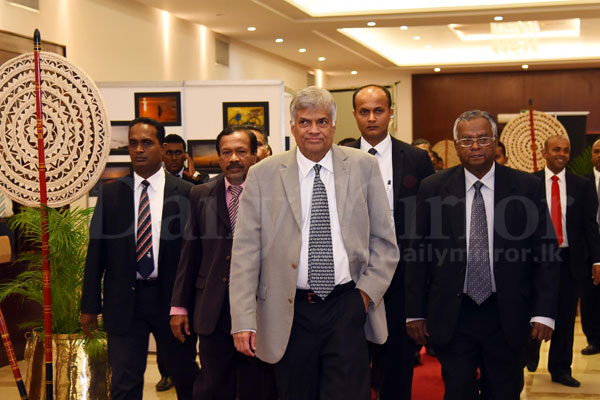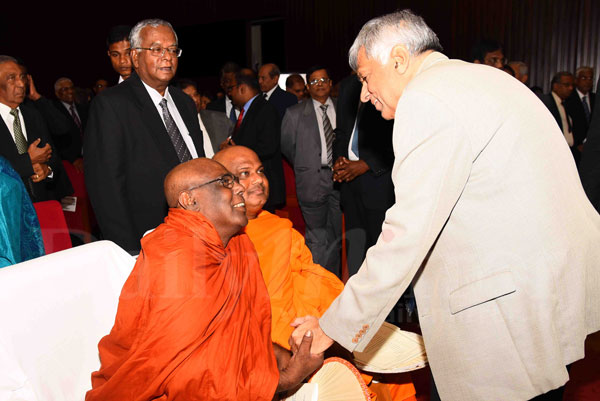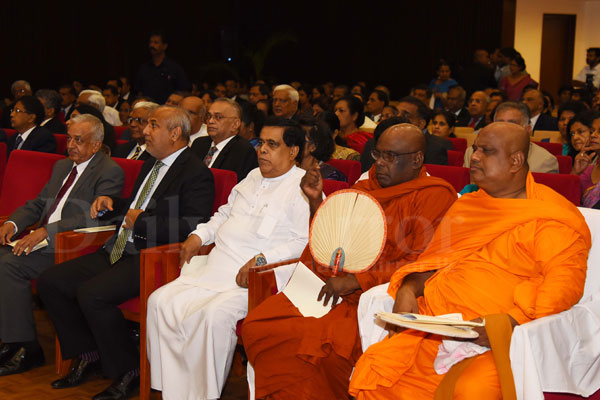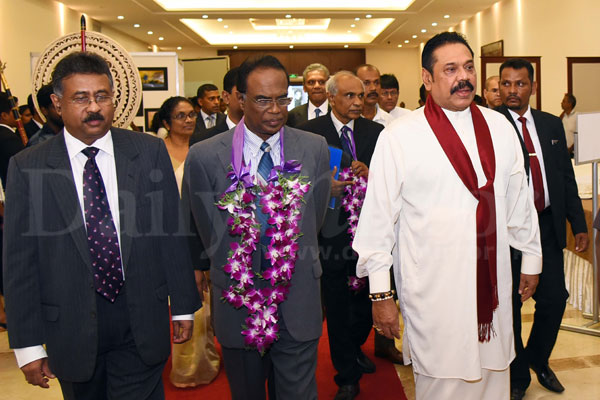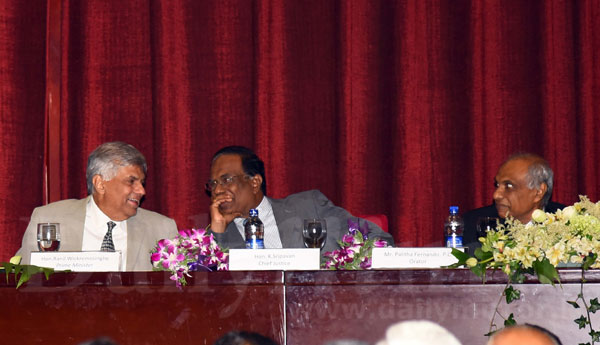 Pix by Pradeep Pathirana