---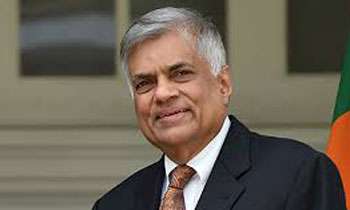 The situation in Sri Lanka will turn for the better by next year's National New Year, Prime Minister Ranil Wickremesinghe said yesterday.
He said this at a ceremony held at Temple Trees where appointment letters were handed over to 370 new Grama Niladaris. The ceremony was organized by the Ministry of Home Affairs.
"We had a debt issue till recently and we have resolved it to a great extent even amid criticism. Then the country was hit by a drought. New we are faced with the global economic crisis with an increase in the price of fuel and the strengthening of the dollar. We can face these situations as well with the situation improving by the 2019 National New Year," the Prime Minister said. "Sri Lanka could have faced the global economic crisis better if we had an export-driven economy. However, our foreign reserves are sufficient to face any crises."
He said government was able to launch more than 100,000 development projects at grassroots level and pointed out that it was for the first time that so many projects had been launched. "There are shortcomings in our programmes and I request the relevant officers to resolve them," the Premier said and added that funds should be provided to farmers in drought-hit areas so that they could start work now that there was rains in those areas.
Home Affairs Minister Wajira Abeywardene said public servants including the newly appointed Grama Niladaris could not work independently. He said they were duty-bound to implement government policies at grassroots level.
"The late President had to remove more than 100,000 public servants because of a grave issue during his time. However, this government will make sure that public servants are properly advised and guided in performing their duties," he said. "You will be dealt under the Establishment Code while we politicians will be judged by the people when our term ends." The minister said Grama Niladaries will be located in " Nila Sevana" offices which will be jointly used by the agriculture officers and economic development officers
Public Administration Minister Ranjith Madduma Bandara said Grama Niladaries who function at grassroots level are important components in the state machinery because they are the ones who implement government policies. "This government has given the needed boost to public servants with a Rs.10,000 salary increase," he said. (Yohan Perera)