---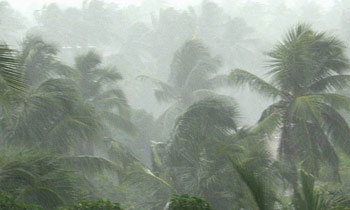 The Meteorology Department has warned of heavy showers during the next few days in most Provinces including Western, Sabaragamuwa and the Central Provinces.
It said in a weather-advisory for the next 24 hours, that heavy rains of 100 mm could be expected in the Western, Sabaragamuwa and Central Provinces and the Galle and Matara Districts.
Rain falls of about 75mm are expected in the Badulla, Batticaloa and Ampara Districts.