---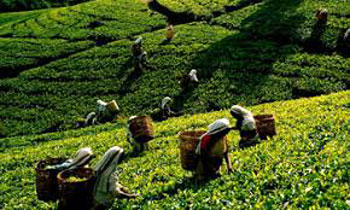 Russia agreed to lift the restriction on tea trade with Sri Lanka on condition that all shipping containers were thoroughly cleaned and disinfected under the supervision of the National Plant Quarantine Service, prior to loading to ensure they did not contain plant matter or pest species, Sri Lanka's Ambassador in Russia Saman Weerasinghe said.
He said that during negotiations on Monday, the Sri Lankan side had said that certain conditions as confirmed with the Russian authorities would be fulfilled to facilitate future trade.
He said the Phytosanitary Certificate issued by the National Plant Quarantine Service for every shipment should specifically certify the inspection for and the absence of Khapra beetle, including its larval forms.
"The Sri Lanka Tea Board and the National Plant Quarantine Service will conduct regular inspections of warehouses and other sites in the supply chain to ensure that no pest species of concern to the Russian Federation become associated with any produce to be exported to Russia," the ambassador said.
He said President Maithripala Sirisena's letter to Russian President Vladimir Putin also had a positive effect in getting the restriction lifted. (Kelum Bandara)