---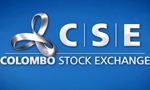 The Colombo Stock Exchange (CSE) today announced the reintroduction of Share Transaction Levy of 0.3 percent, which was removed by the 2016 budget.
The charging of the levy will come into effect from April 15, 2016.
Accordingly, 0.3 percent will be charged as a tax from every buyer and seller on the turnover of every share transaction conducted through the CSE.