---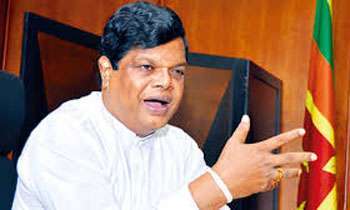 The Finance Ministry has amended the Finance Act to introduce seven new taxes including the controversial Carbon Tax from January 1, 2019, UPFA MP Dr. Bandula Gunawardana today said.
He said according to the gazette notice the seven new taxes are the Luxury Tax on motor vehicles, Vehicle Entitlement Levy, Carbon Tax, Annual Company Registration Levy, Debt Repayment Levy, Cellular Tower levy and Mobile Short Message Service Levy.
"The new taxes have been brought in a hush-hush manner. Let alone the common citizen, not even have the public servants informed about these taxes. A majority of Divisional Secretariats in urban areas are still not collecting the carbon tax. However, the Divisional Secretariats in rural areas had accepted the carbon tax. It is the villagers who are being affected by these taxes," the MP told a news briefing.
He said these taxes would adversely impact on anyone who uses a phone or a vehicle. "Businessmen will be affected by the Annual Company Registration Levy," the MP said.
He claimed that the taxes had been introduced to please the International Monetary Fund (IMF). (Lahiru Pothmulla)
Video by Susantha