---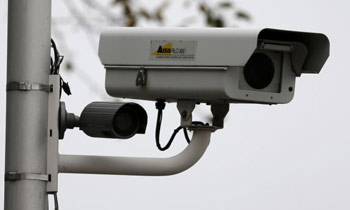 Street cameras will be set up to identify persons who dump garbage on the roadside and in public places, Minister of Provincial Councils and Local Government Faiszer Musthapha said.
At a meeting held at the ministry to formally establish a National Task Force which was established by the Ministry in order to find solutions to the prevailing garbage crisis with a view to curbing the spread of dengue, the minister warned that stern action would be taken against such individual.
Initially it was decided to link all Local Authorities in order to maintain a proper procedure during garbage disposal.
Minister Musthapha said that the Environmental Police had increased the number of mobile observation teams that were deployed for this purpose.
Accordingly, 2, 336 persons had been identified while dumping garbage on roads in a haphazard manner in the course of a day. Every home will be required to use compost bins to dispose degradable waste. The task force will take immediate steps to initiate a waste management system in universities and schools.
Minister Musthapha said that the task force will monitor waste management procedures countrywide 24 hours of the day.
Commenting on the allegation that military personnel were being deployed to collect garbage, the minister assured the public that this Government, under the leadership of the President Maithripala Sirisena, will never allow the name of our war heroes to be degraded in such a manner. (By Darshana Sanjeewa)