---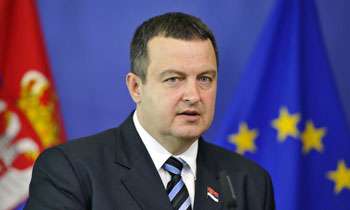 First Deputy Prime Minister and Foreign Minister of Serbia, Ivica Dacic would visit India, Nepal and Sri Lanka from May 2 to 8, the B92 News station reported on Monday.
The Serbian Foreign Ministry has said in a statement that PM Dacic would be meeting with top officials of the three countries.
It said strengthening overall bilateral relations with these traditionally friendly countries, as well as agreements on modalities for improving cooperation in all areas of mutual interest will be on the agenda of the expected meetings.
The visit to these countries will also be an opportunity for the first deputy prime minister to present the situation in Kosovo and Metohija, as well as to convey the gratitude of the government of Serbia for their support to the territorial integrity and national sovereignty of the country, the statement said.