---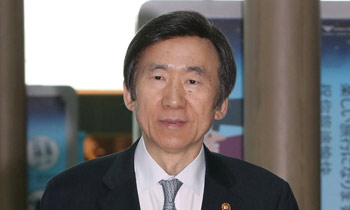 South Korean Foreign Minister Yun Byung-se embarked on a three-day trip to Sri Lanka and Singapore on Tuesday to discuss North Korea's threats to regional security, the Korean Foreign Affairs Ministry has said.
According to The Korea Times, the Ministry has said Yun met Singapore Foreign Minister Vivian Balakrishnan first on Tuesday before flying to Colombo for talks with Foreign Minister Mangala Samaraweera on Wednesday.
Yun is expected to make his last-ditch effort as a top South Korean diplomat to urge the international community to step up pressure on North Korea, according to senior foreign ministry officials.
They said rising concerns over North Korea's use of chemical weapons and other weapons of mass destruction will be high on the agenda following the assassination of the North Korean ruler's estranged half-brother Kim Jong-nam in Malaysia, February 13.
"By doing so, South Korea may underscore North Korea's repeated defiance of the international norms and a need to exclude Pyongyang from the United Nations," an official said.
The official speculated that Yun's three-day trip may help bolster South Korea's alliance in the region against North Korea.
Yun is also scheduled to travel to Vietnam from Sunday to Monday after returning to Seoul temporarily for talks with US Secretary of State Rex Tillerson.
Meanwhile, National Security Office chief Kim Kwan-jin is to leave for the United States, Wednesdsay, Cheong Wa Dae said, Tuesday.
Kim will meet U.S. National Security Adviser Herbert Raymond McMaster during his two-day stay there and discuss North Korea's nuclear and ballistic missile threats.
They are likely to reaffirm the two allies' commitment to deploy a U.S. Terminal High Altitude Area Defense battery in South Korea as scheduled regardless of the removal of Park Geun-hye from the presidency, Friday.
Kim and McMaster discussed THAAD deployment and North Korea-related issues over the telephone, March 1.