---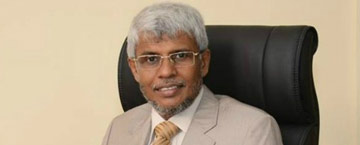 The Ministry of Defence (MOD) said today it had revoked the decision taken by the three armed forces to boycott any public events attended by Eastern Province Chief Minister Nazeer Ahamed.
Military Spokesman Jayanath Jayaweera said the Chief Minister would also be permitted to enter military camps.
Based on a request by the security forces -- in the wake of an incident where the Chief Minister had publicly rebuked a naval officer during a function held at the Sampur Maha Vidyalaya -- the MOD said the security forces would not permit the Chief Minister Nazeer Ahamed to enter military camps and that they would not participate at public functions attended by him.
In a May 27 letter to President Maitripala Sirisena and Prime Minister Ranil Wickremesinghe the Chief Minister had condemned the decision taken by the security forces to boycott events attended by him.
He said they had decided to boycott any function attended by him even before the President had inquired into the matter. (Darshana Sanjeewa)