---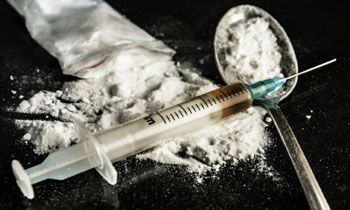 A well- organised drug racket which has continued for several months targeting schoolchildren in the Piliyandala area has been revealed to the Daily Mirror.
It was revealed the drug menace had completely affected the Batakaththara, Madapatha, L. S.Watte, Kahapola and Makandana areas and is popular among the schoolchildren as "Paspanguwa" due to its distribution in five ways.
Among the drugs found were toxic arecanut (Mawa), tablets, Kerala Cannabis, toxic powder and toxic drinks.
When the Daily Mirror inquired into the matter it was revealed that drug peddling in the entire area had been conducted under the protection of some local politicians.
The drug peddlers are reportedly using a new technique to addict school children into the drugs by introducing the toxic areca nut and toxic drinks from the ages of 10 to 14 for a lesser price.
The toxic powder, Kerala Ganja and tablets are given upper classes students including advanced level students in the area.
Also it had been reveled that the students were attracted to these drugs in Internet Cafes' in the area, near Sunday Schools and the schools.
When contacted, some residents who wanted to remain anonymous due to threats by drug peddlers said one third of the school children had already addicted and some of them had abandoned school and selling the drugs due to the benefits received by the drug peddlers. (Thilanka Kanakarathna)