---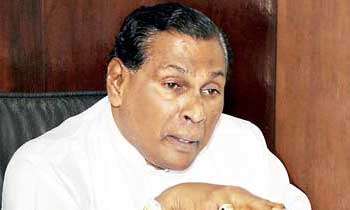 Criticising the government's move to absorb more Samurdhi recipients, the Opposition today said the number of Samurdhi recipients should gradually decrease instead of being exponentially expanded.
Earlier, Social Empowerment Minister Daya Gamage said the government would absorb 800,000 low income families into the Samurdhi programme by increasing the number of Samurdhi recipient families to 2.2 million by 2020.
Addressing a news briefing held at the Opposition Leader's Office, MP John Seneviratne said absorbing more Samurdhi recipients means the poverty-stricken people are growing.
"When Samurdhi was introduced, there were 1.2 million recipients in 1990. The number of recipients had been decreased to 4 per cent today. We should understand that this number keeps going down instead of increasing. There are still individuals who receive this benefit though they don't deserve it. Some people who are in-genuine also receive Samurdhi and the matter should be looked at. The move to increase Samurdhi recipients at this moment is purely political," the MP said.
He said UNP supporters had been carefully hand-picked by the government to give Samurdhi allowance aiming the upcoming elections.
"An officer who was in charge of the Samurdhi programme had been removed because he had protested the move to include hand-picked UNP supporters as recipients," he said. (Lahiru Pothmulla)