---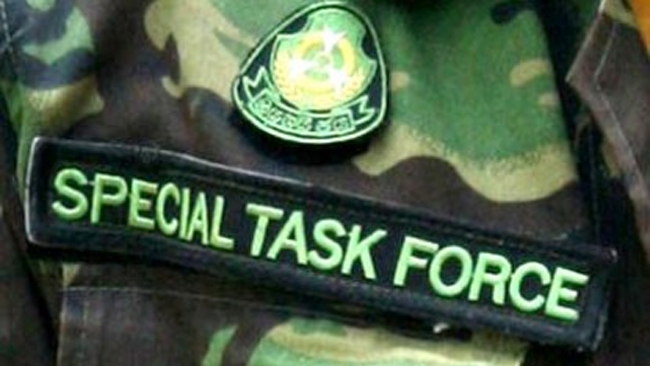 STF Commandant and DIG Ranjith Perera yesterday alleged that certain journalists, whom he claims had fallen into the hands of underworld gangsters and mafia members, were slinging mud at the Special task Force (STF).
Commandant Perera said the STF that overcame the underworld knew how to punish journalists, who went against them.
He told a special news conference at STF headquarters that journalists were not making any statement against the three forces because they knew if they did so, the army personnel would break their limbs.
Commandant Perera said the cocaine haul which was found inside a container last Tuesday was seized following a tip off received by the STF but their contribution was not commended at all.
He said the STF officials, who raided the heroin haul of 85 kilos in Kelaniya in 2014, had not been commended as yet because of mud-slinging by certain media and people regarding such raids.
Mr. Perera said some media accused the STF of becoming millionaires and billionaires by selling some of the seized drugs because those journalists were getting millions of money from underworld gangsters and mafia members.
He said the STF knew how to punish the underworld and those who opposed to them but they would not punish journalists as the three forces and added that he believed nature would punish such people. (Indika Ramanayake)