---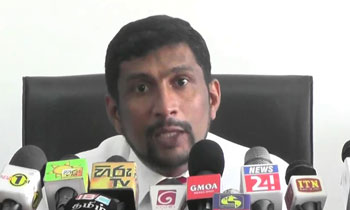 GMOA Assistant Secretary Naveen De Soyza said the vehicle parade oraganised by the anti-SAITM groups was blocked at Panadura by the Special Tasks Force (STF) personnel this evening.
He said they were counter such measures and would continue with their action.
"STF personnel said they were carrying out sudden checks. We have never witnessed the STF carrying out checks in this a manner," Dr. De Soyza said.
He said the participants in the vehicle parade were determined to go ahead. (Kalathma Jayawardhane)