---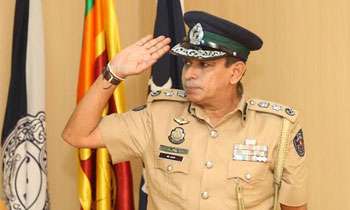 Special Task Force Commandant Senior DIG M.R. Latiff will retire tomorrow (February 5) following 40 years in service.
He assumed duties as the STF Commandant on August 19, 2016, and was the 11th Commandant of the STF.
He joined the Sri Lanka Police as a Sub Inspector on January 15, 1979 and joined the STF on February 7, 1984 as one of the first members of the STF, which was established on March 1, 1983.
During the 40-year-long service, he has held the post of Commanding Officer, Director of Terrorism Investigation Division and Director of VIP Protection prior to being appointed as the STF Commandant in 2016.
In addition to the duties as the STF Commandant, SDIG Latiff was also appointed as the Crimes, Organized Crimes and Narcotic Prevention Division in-charge and contributed towards eradicating the drug menace from the country.
Under his leadership, nearly 1,000 kilograms of heroin had been seized by the STF during narcotic raids carried out across the country.
Accordingly, a mammoth heroin haul of 278 kilos valued at more than Rs. 3,336 million which was the largest heroin haul in Sri Lanka, seized from Dehiwala in a joint operation carried out by the Police Narcotics Bureau (PNB) and the Special Task Force (STF).
SDIG Latiff following his operational duties in the Special Task Force was attached to the National Intelligence Bureau as counter-terrorism specialist during which time he was trained by the Central Intelligence Agency (CIA), the British MI5 and the Special Air Services (SAS).
He was also attached as a counter-terrorism specialist as First Officer in various stations including Paris, London, Bangkok and Geneva during the height of the operations of the LTTE.
Following his contribution, he was awarded the Janadhipathi Police Weeratha Padakkama, Police Weeratha Padakkama, Purna Bhumi Padakkama, Vishishta Seva Padakkama, President's Inauguration Medal, 125th Anniversary Medal, 50th Independence Anniversary Commemoration Medal, East Humanitarian Operation Medal, First Aid Medal and 150th Anniversary Medal.
Sources said that SDIG Latiff is not seeking a service extension.
Meanwhile, the National Police Commission said they are yet to receive the nomination for the appointment of a new STF commandant following to retirement of SDIG Latiff.(Darshana Sanjeewa)