---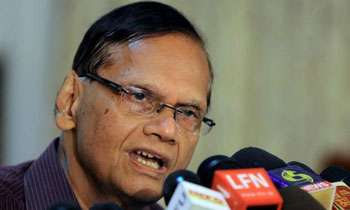 Sri Lanka Podujana Peramuna (SLPP) will move the Supreme Court on a fundamental rights application seeking the conduct of the elections to the provincial councils.
Addressing press conference, SLPP Chairman Prof. G.L. Peiris said two former Chief Ministers - S.M. Ranjith of the North Central Provincial Council and Mahipala Herath of Sabaragamuwa Provincial Council - would go to court on behalf of the party.
"We are litigating on this. We are preparing the legal case," he said.
He said the elections had not been conducted for one and half years to six provincials. He said expenditures were made without the elected representatives, and it was illegal and unconstitutional.
Also, he said the SLPP was not opposed to the conduct of elections to all nine provincial councils on the same day.
Referring to a Minister's remarks that the provincial council, presidential and parliamentary elections would be conducted the same day, Prof. Peiris said it was another pretext to postpone elections. He said the provincial council elections should not be tied up with anything. (Kelum Bandara)
Video by Sanjeewa