---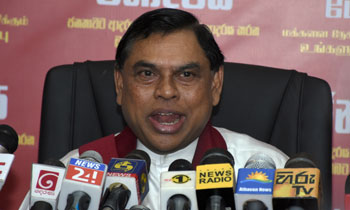 Sri Lanka Podujana Peramuna (SLPP) front liner Basil Rajapaksa said yesterday they would contest the upcoming Local Government election as a broad alliance with other political parties and would secure more than 200 Pradeshiya Sabhas.
He told a news conference that there were around 170 Pradeshiya Sabhas in the electorates they had won during the last Presidential and General elections and added that it could be increased up to 200 at the next LG polls.
He said several political parties had agreed to contest the upcoming election as an alliance with the Podujana Peramuna and added that final decision had not been taken on the matter as yet.
"We would align with the parties in the joint opposition and several other parties. We have also discussed with Northern Tamil parties which are against Tamil National Alliance (TNA). We have not decided whether to contest under a common symbol or as a front just as how the UNP contested at the last general election or under different symbols," he said.
He said however, they had agreed on several key matters including those of contesting the election campaign on a common manifesto and under the leadership of former president Mahinda Rajapaksa.
Mr. Rajapaksa said they would launch their election campaign considering it as a referendum against the government on its anti-democratic actions, economic crisis, mounting cost of living, selling of state resources, crippling of village level development, non-generation of employments and matters related to the Constitution.
He said they appreciated the government's move to increase women representation at the LG polls and added that they would field more youth for the election whereas the government acted to decrease the quota for the youth.
He said more than 500 contestants of the SLPP had deprived of their rights to contest the LG polls due to the amendment brought by the government preventing field officers contesting the election.
When asked about the Constitution, he said they completely rejected the proposed Constitution and added that it was clear that it was being done with an ulterior motive.
"This Constitution may lead to disharmony, division of the country and economic debacle," he said. (Ajith Siriwardana)
Video by Sanjeewa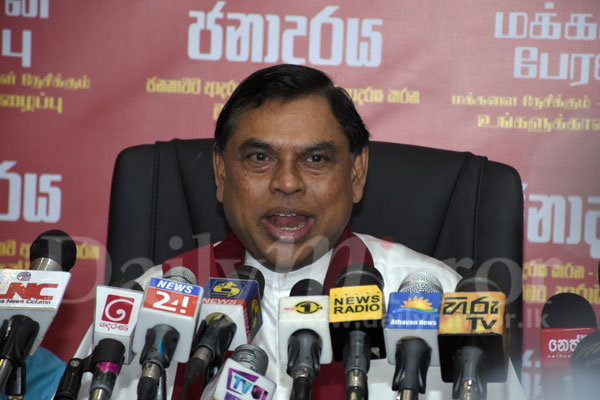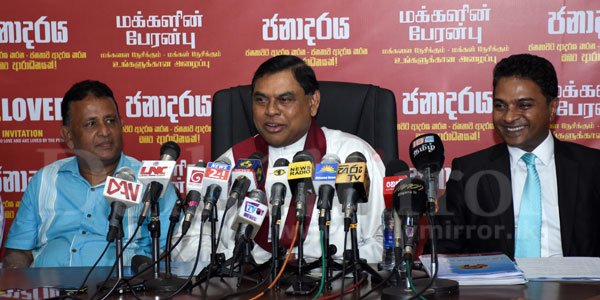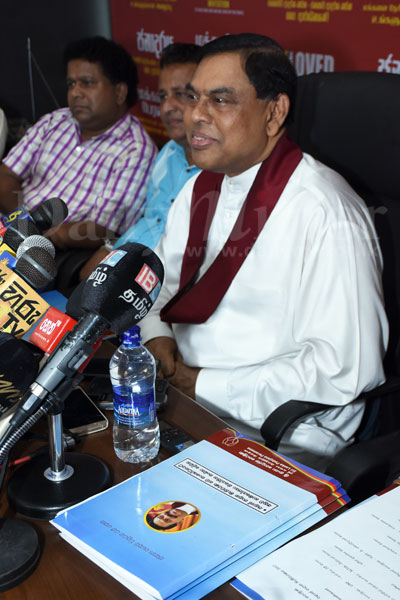 Pix by Kushan Pathiraja