---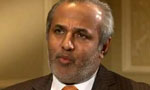 The Sri Lanka Muslim Congress (SLMC), backed by some other minority parties, is opposed to the proposed new electoral system, officials said yesterday.
A new electoral system called the "Mixed Member Proportional System" has been proposed and discussed by the Steering Committee working on constitutional proposals.
However, SLMC leader, Urban Development Minister Rauff Hakeem told Daily Mirror yesterday that his party was against it because, if enacted, it would be disadvantageous for the parties.
"The minor parties have some serious concerns about the electoral reforms," he said.
He said his party had had talks with parties such as the Democratic People's Front led by Minister Mano Ganeshan in this regard recently. The All Ceylon Makkal Party is yet another minority party which has reservations about the proposed system, he said.(Kelum Bandara)