---
Pic by Lahiru Harshana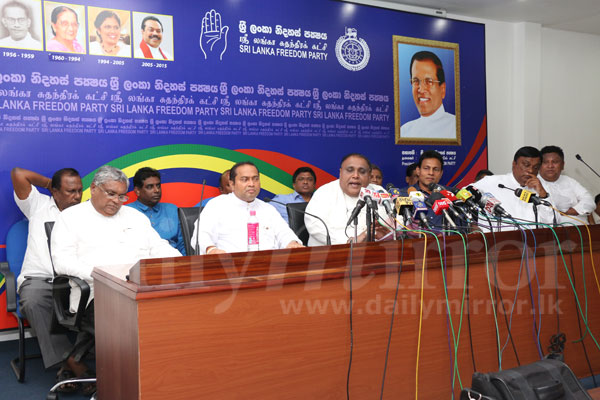 Members of the SLFP who participate in the Pada Yatra today will be considered to be traitors, Southern Province Chief Minister Shan Wijayalal De Silva said yesterday.
"The Sri Lanka Freedom Party (SLFP) requests all party members not to participate in today's Pada Yatra. Participating in the Pada Yatra will be an unforgivable offence," he said. "Pada Yatras are not a new phenomenon in the country. We have many records of people conducting similar Pada Yatras in history."
"We have seen similar moments take place at the end of public campaigns such as victory rallies, but on this occasion it is being used as a starting point of their programme," CM Wijayalal said.
"Former President Mahinda Rajapaksa and the Joint Opposition leadership threw away their power and the two third majority they enjoyed by calling for a premature election. He directly ordered the Elections Commissioner to conduct the Presidential elections prematurely, and this is why he lost. It's out of frustration that they are trying to influence people by conducting this Pada Yatra," he said.
"If he had not called for elections and stayed in power as he was entitled to, he would still be President and would not need to go on such processions as Pada Yatras," Wijayalal said. (Chaturanga Pradeep)
Video by Buddhi