---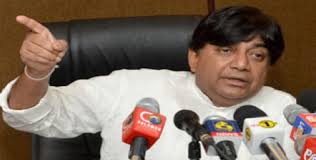 The Sri Lanka Freedom Party (SLFP) would defeat the VAT Amendment if SLFP proposals were not incorporated or if the tax was increased to fifteen percent, SLFP Spokesman Dilan Perera said today.
"We will definitely defeat the VAT Amendment if the amendments do not include our proposals and with the ideas taken from the affected communities in the country," he said.
The issue regarding the recent VAT increase, was discussed by President Maithripala Sirisena, Prime Minister Ranil Wickremesinghe and Finance Minister Ravi Karunanayake with the people who connected in the country recently, Perera said.
"All members of the SLFP participated at a discussion and we showed our proposals on how to obtain tax without hurting the people.
"The President assured that the VAT should be amended. So do not even dream of bringing back VAT again.
"Finally the VAT should be amended. Any Government cannot rely only on indirect taxes. The Government should focus on increasing the ways of gaining direct taxes and reducing indirect taxes and it should consider providing relief to the people who are below the income tax threshold.
"If the Government mainly relied on taxes, it should obtain it from the taxes that are levied on cigarettes and alcohol," he said. (Chaturanga Pradeep)